Bigfoot Trail Alliance
Founded in 2016, and for every year since, we have experienced growth in all of our program areas. 2023 was no different and we are excited to share some of the highlights including our Youth Stewardship Project, National Forest Trail Work, and Board of Director Goals.
Youth Stewardship Project
The Bigfoot Trail Youth Stewardship Project is a collaboration between eight organizations, based in rural communities, across the Klamath Mountains and along the Bigfoot Trail. Our focus is to better connect regional youth through place-based experiences, college/career awareness, and experiential summer programming.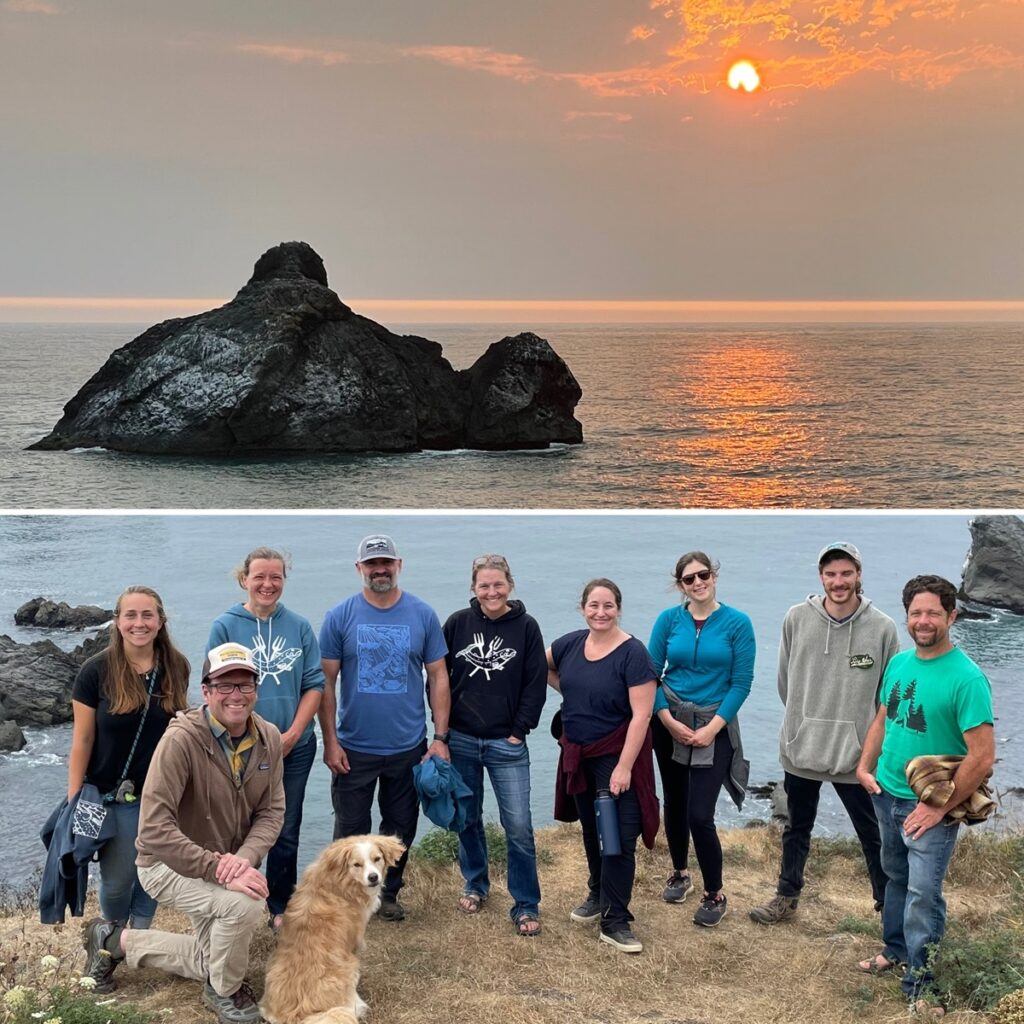 ---
National Forest Trail Work
In early 2023, after five years of coordination with the US Forest Service, we secured a Regional Master Challenge Cost Share Agreement. This will allow the Klamath, Shasta-Trinity, Mendocino, and Six Rivers National Forests to provide partner funds to the Bigfoot Trail Alliance to carry out projects on each forest. So far, we have secured funds from the Klamath National Forest and we have high hopes of receiving funding from the other National Forests in the coming year.
The funds we seek under the agreement would allow us to expand our trail work, offer summer experiences to youth, and secure operating funds for our small non-profit. In addition to this, we continue to write grants to fund projects as well as expand our volunteer list and outreach to trail enthusiasts from across the West.
Volunteers
Miles of trail
Logs removed
Volunteer hours
---
Board Vision and Mission
Some of our top priorities as a board are bulleted below. These will be some of the main goals for 2024 and moving forward.
Diversity, Equity, and Inclusion (DEI) Goals

Prioritize building further relationships to recruit board members from underrepresented communities in the Klamath Region
Continue to highlight work with local schools and the diverse populations we are reaching
Begin each board meeting with statements about what DEI looks to us, for this organization

Achieve agreements with Mendocino, Shasta-Trinity, and Six Rivers national forests
Hire employees in 2024 including an Executive Director and Trail Work Trip Coordinator/Leader positions
Increase hiker outreach
---
Organizational Funding Sources Summary for 2023
2023 approximate annual budget
Ways to support our work