Land Acknowledgement
The rich and stunning lands along the route of the Bigfoot Trail include the traditional, ancestral, and present homelands of a number Indigenous nations, including the Karuk, Tolowa, Yurok, Chimariko, Shasta, Wintu, Yuki, and Nomlaki.These lands were taken from these communities during an extended period of forced removal and genocide that has had far-reaching impacts, yet these peoples have been and continue to be stewards of these lands.
We honor and acknowledge the strength and resilience of these communities that came before us, that are with us now, and the future Indigenous peoples of this area. The Bigfoot Trail Alliance, as an organization, is still working to uncouple our organization from this unjust history and welcomes the opportunity to continue learning from our community.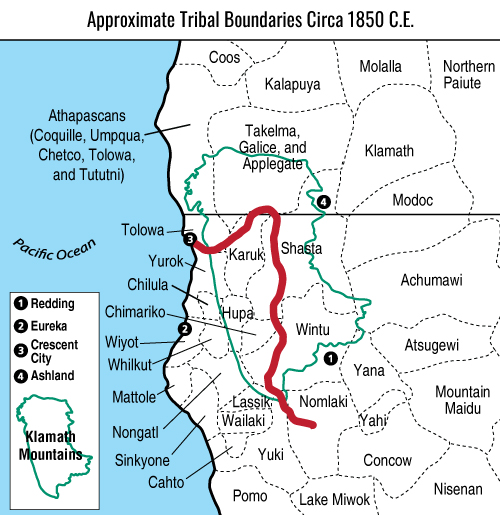 ---
2023 Year-End Giving
Our Goal: $7500 
Your donation is tax deductible and you will receive a letter from us acknowledging it for tax purposes.
Total remaining: $0.00
Number of backers: